LS IS C100 Compact AC Drive Up to 15 HP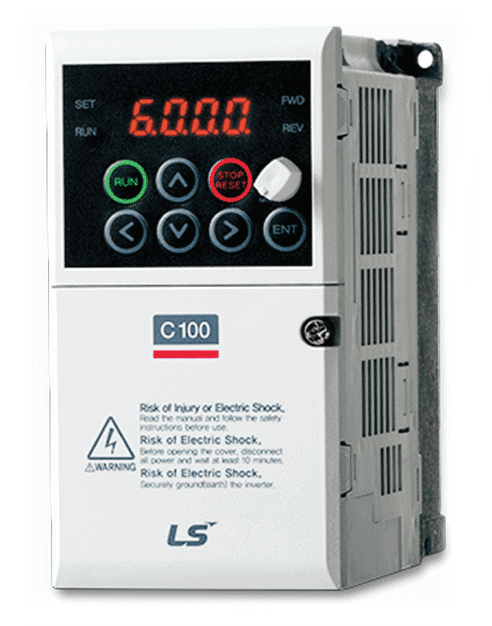 The C100 VFD is incredibly compact. Get ready to specify smaller enclosures!
Design Features:
Small in stature does not mean the C100 skimps on features.
Few micro class drives offer:
Sensorles vector control
400Hz output capability (V/F mode only)
Integral potentiometer
STO safety input EN ISO 13849-1 PLd and EN 61508 SIL2 (EN60204-1, stop category 0
PID Control
Ratings:
Dual overload ratings (150% HD / 110% ND) makes the C100 an ideal choice for nearly any low HP application utilitizing an analog speed reference and/or Modbus RTU communications.