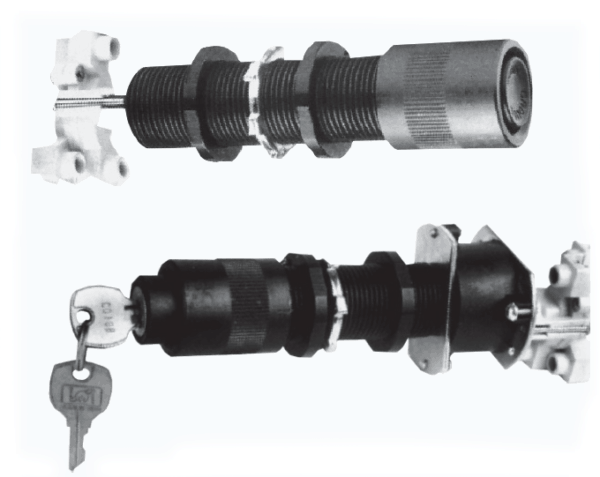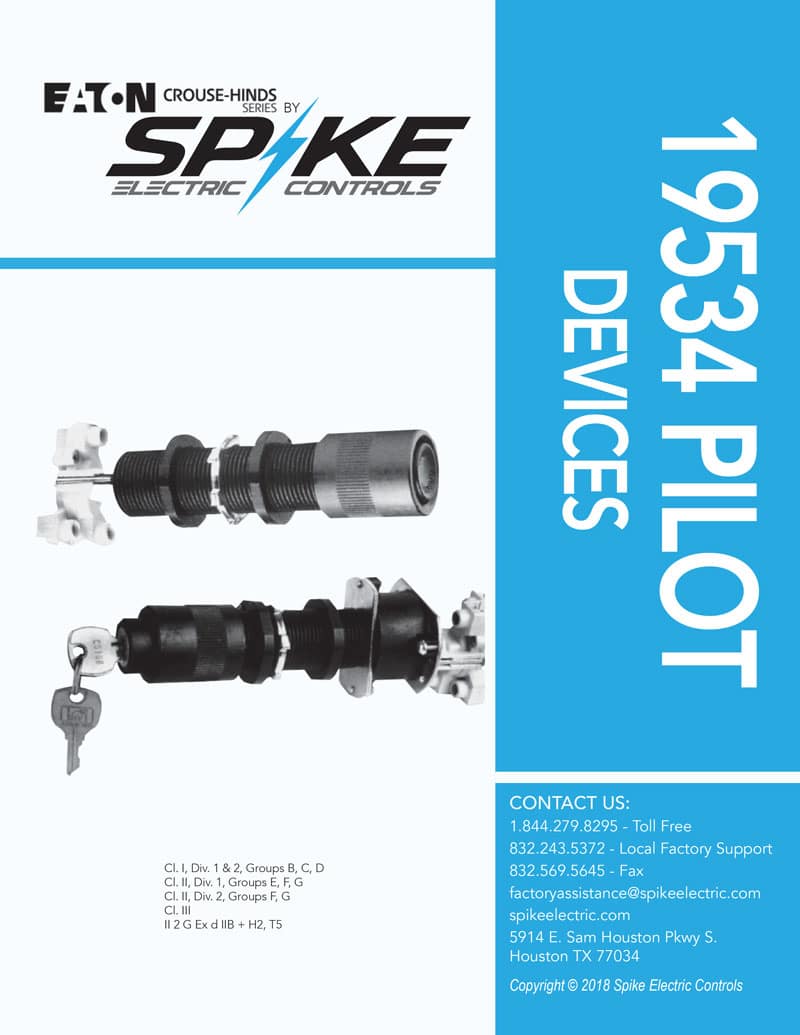 Nema Size starters 00 – 2 may take a 50VA CPT if when there is minimal controls.
As indicated in the listings, certain barrel assemblies are the same as those used in complete 19534EMP units and may be utilized as replacements. The remainder are primarily for use with hazardous area boxes to assemble special control stations
Class II, Division 2, Groups E, F, G
Class III
NEMA/EEMAC: 3, 7BCD, 9EFG
UL Standard 1203
CSA Standard C22.2 No 30
CENELEC
ATEX Certificate ITS07 ATEX 15652U
‡ LED pilot lights can be furnished in place of standard incandescent pilot lamps. Add suffix LED to end of catalog number after last color symbol.
* Other voltages available. Consult factory. For 24 VDC operation, add suffix S300.
✠ The following suffixes may be used with these catalog numbers: S634 – Momentary contact clockwise, spring return to center; S635 – Momentary contact counter-clockwise, spring return to center.