Industrial Control Panels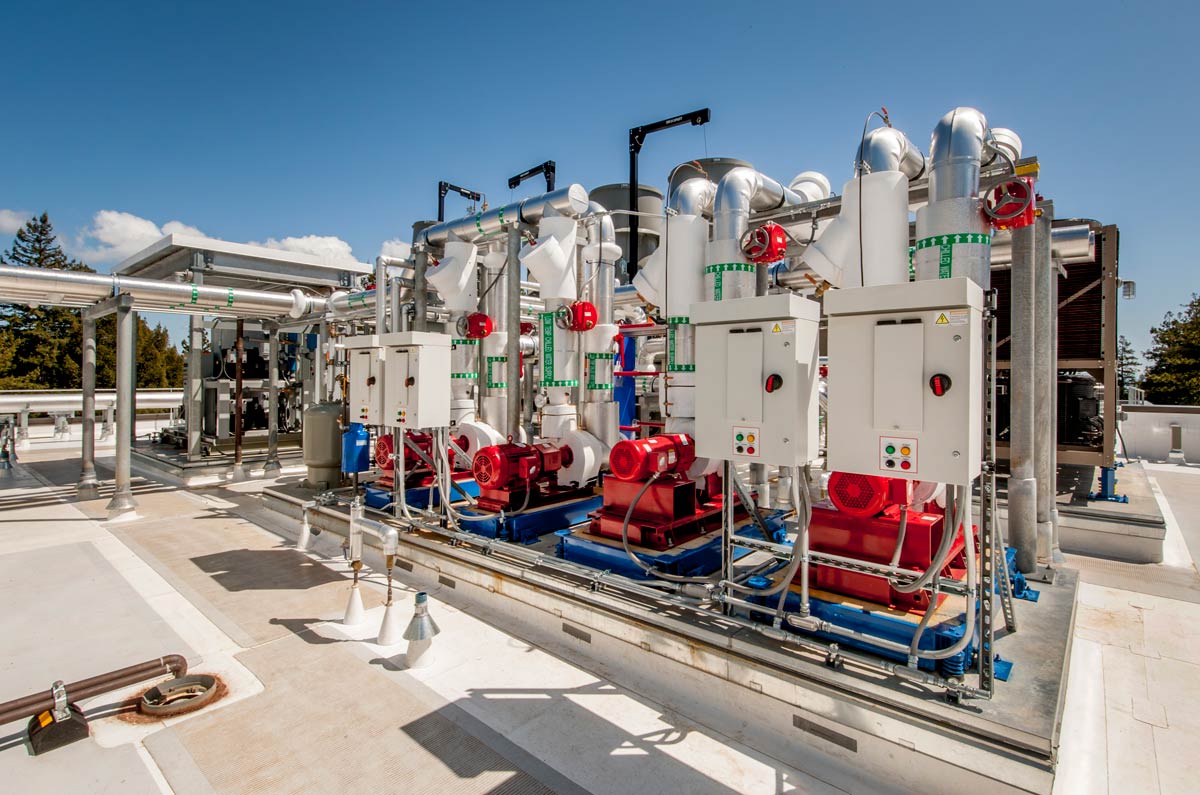 The Basic Features Of Industrial Control Panels
An industrial control panel is designed and used to control various mechanical equipment and machinery in an industrial or manufacturing facility. Industrial control panels help to be in control of a specific piece of equipment in an industrial facility and they consist of certain components or devices that help the industrial operator to exercise control. Spike Electric is an ideal source for custom-designed industrial control panel services and for the supply of control panels from high-end manufacturers.
According to the National Electric Code or NEC, Industrial control panels consist of an open panel or an enclosure which in turn consist of a minimum of two control circuit components and power circuit components. The open panels or enclosures can also have a combination of the circuit components and they operate at no more than 600V. The circuit components consist of a variety of equipment such as motor controllers, relays, switches, and additional auxiliary equipment. Like many other control panels, which may or may not be customized, industrial control panels come pre-assembled and hence are in a read-to-be-installed form.
Industrial control panels are put to use in the automation of equipment belonging to various devices like heaters, motors, pump-loads, and also in a combination of such devices. They can be employed for heavy-duty equipment like elevators, cranes, refrigeration units, large-scale manufacturing equipment, and industrial machinery. Hence, they have a wide range of applications starting from small scale equipment, to the control of special equipment.
Industrial control panels come in both open and closed enclosures. They are manufactured either as open or enclosed. Open consist of field wiring and internal terminals. They also include components installed on an additional sub-panel. Enclosed, on the other hand, comprise components that are attached to a protected enclosure.
An industrial control panel is designed and used to control various mechanical equipment and machinery in an industrial or manufacturing facility.
Choosing The Ideal Industrial Panel
Every industrial facility has varied and distinct industrial requirements. Hence, analyze your industrial requirements and needs. Thereafter, you will get to choose from a range of industrial control panels that will precisely satisfy your distinct preferences. Like already mentioned, these control panels come in two forms: open and closed enclosures. Open industrial control panels should be enclosed before putting them to work, whereas enclosed can be safely used indoors and can also be utilized in hazardous industrial environments. One should keep in mind that industrial control panels generate a lot of heat, and hence it's important to install a cooling system or air conditioning to keep the heat in check.
What Can You Expect?
Same Day Shipping
24/7 Real-Time Emergency Support
A Global Supplying Network
1-Year Guaranteed Warranty
Assured Quality For Your Chosen Industrial Control Panel
Quality is a crucial element for any industrial control panel, and that is where Spike Electric comes into the picture. We help in the development of a custom design for a range of industrial control panels and enclosures. We have a UL 508A certification, and we have an experienced team on board that will help in the custom designing of UL 508A industrial control panels. We build these custom control panels in-house. If you opt for employing an industry control panel from a leading manufacturer or for a tailor-made design, we will deliver the best and reliable industrial control panels. For us, customer satisfaction comes first, and hence Spike Electric will put forth the best efforts to not disappoint you.
When it comes to developing a customized design for an industrial control panel, we are committed to crafting a solution that will perfectly fit your industrial requirements- both in the present and the future. While you put forth your requirements, we listen carefully and give attention to every tiny detail. This aids us to develop and design a custom industrial control panel that will ensure a smooth flow of your present and future operations. We have a wide range of expertise, resources, and an experienced team of experts on board that makes us the ideal choice for prompt design and delivery of high-quality industrial control panels. We aim to offer you a fast experience to avoid lag in operations. Having a UL 508A certification speaks for our performance. We will make sure that your product is ready for flawless operation and inspection.
What can you expect while collaborating with Spike Electric?
1. Custom And Tailor Made Industrial Control Panels
We design and build custom industrial control panels that perfectly blend with your specifications. If you opt for an one from a high-end manufacturer, we will be ready to supply it.
2. Wiring Diagrams
We give priority to transparency. Hence, every design of ours comes with an accurate wiring diagram that makes the installation of the control panel simple and easy. Additionally, if you wish to build a panel according to your preferences and have a diagram of your own, we will use it to develop a design that precisely fits your needs.
3. UL-Approved
We possess the UL 508A certification, which ensures impressive performance and delivers industrial control panels with high functionality.
4. Real-Time Support
We aim for 100% customer satisfaction. Hence, our work isn't finished with building a panel. We will continue to be your trusted and reliable partner. Our team will be available to provide real-time support and assistance as long as you possess the panel.
For information on our custom industrial control panel services, request a quote today.
Why Choose Spike Electric?
In addition to our custom-design services, prompt delivery, easy installation, and real-time emergence support, we also have a bunch of other services at your disposal, which make us the ideal destination for all industrial control panel needs. Below are the additional services we offer.
Upgrade Or Retrofit
Does your industrial or manufacturing facility have old and aged industrial control panels lying around? Well, you don't have to dispose of them yet. While we keep stock of a wide range of quality and high-standard industrial equipment, we also buy back unwanted industrial control panels from various facilities and units. So, if you have some unwanted control panels lying around, do get in touch with our team of experts. Our technicians will have a look at your equipment, inspect the various components and will suggest a solution. This process of ours is aimed to save money for you and to save the environment too.
Guaranteed Warranty
We believe in being an ever supporting partner. Hence, our service doesn't end with design and delivery. We ensure that every industrial control panel that we deliver is of exclusive and superior quality. Our firm quality standards and principles have helped us to build long-term relationships with our customers and clients. Hence, we offer a 1-year replacement warranty for all the electric products and solutions that we deliver. You can collaborate with Spike Electric with complete confidence because we deliver not just products but reliability and performance too.
Our Range Of Products 
We host a wide range of industrial equipment that will cater to all your specifications and needs. We have outlined the three categories of equipment that we host.
NEW
Our expert staff and technicians will always be able to deliver according to your individual preferences. We have a broad network of suppliers, which enable us to deliver several products and solutions. Tell us what your need, and we will source it for you.
RECONDITIONED
Yes. We provide reconditioned industrial control panels as well. We believe in delivering quality products and solutions that have reliability and longevity. Hence, our reconditioned control panels and other equipment are thoroughly inspected and will offer services that are as good as new equipment. Also, our reconditioned equipment is economical, because while quality is high, cost needn't be.
UPGRADING
Our large on hand inventory of contactors, circuit breakers, relays, PLC, and other control products we can help you upgrade the functionality of your control panel effectively.  Replacing the old with the newsiest technology doesn't always mean you have to completely tear out your existing panel along with the wire that has already been pulled. We can retrofit and engineer a new back panel for you with all of your components pre wired. We will supply you with a full 3D CAD lay out, a BOM of suggested upgraded components, along with wiring schematics showing you exactly how the upgrade will look. We will work with your contractor in technical questions to help ensure the old is taken out and the new replaced properly. 
"We provide our customers with the quickest delivery possible of our high-quality services."
"Spike solutions result in reduced unplanned downtime, less overtime, and greater operational efficiencies."
The highest quality at the quickest speed.
Spike can deliver the same name-brand electrical gear in a fraction of the time.