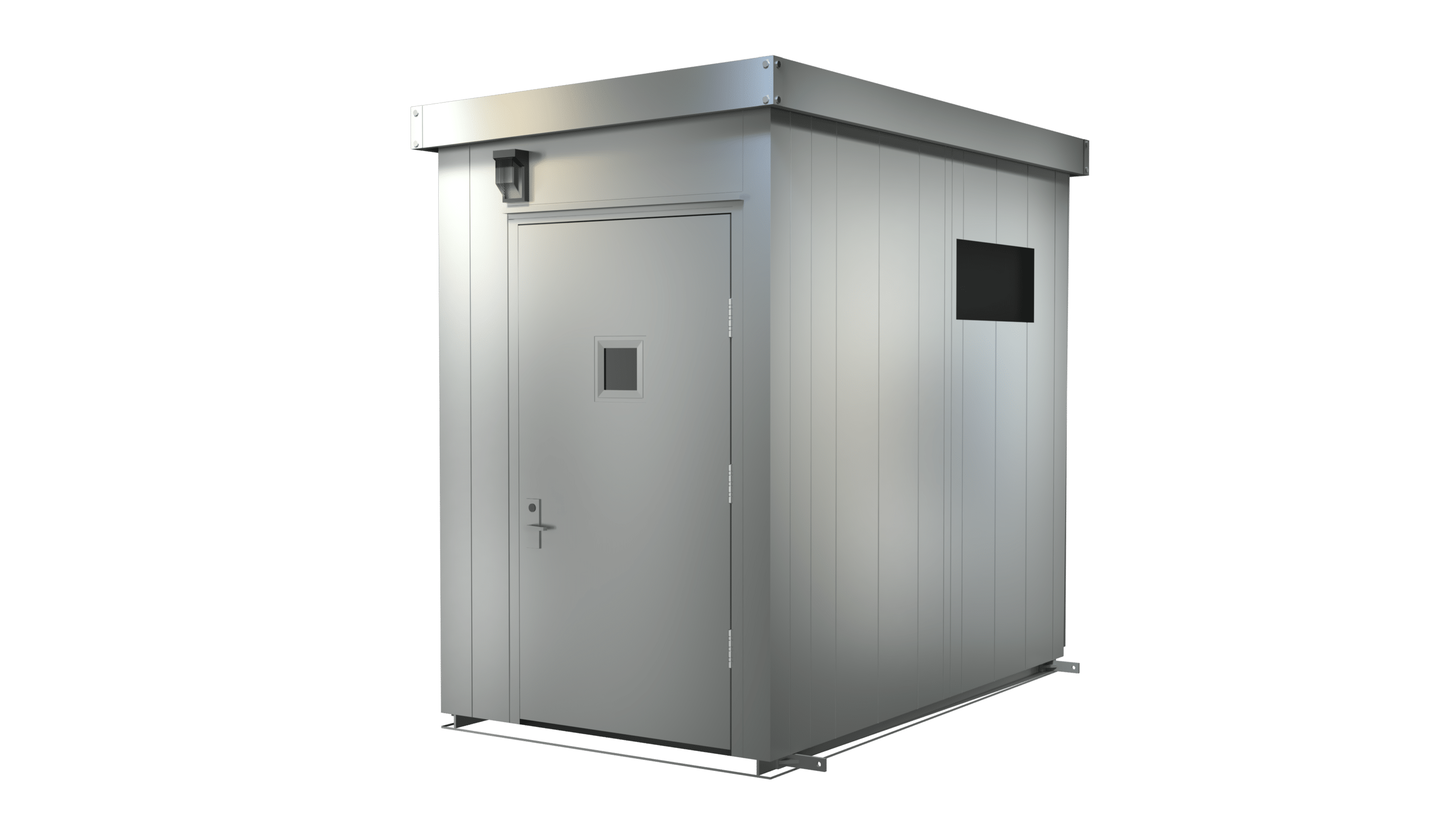 Protecting the equipment is the primary concern of a proper building enclosure. Rapid growth in technology and an ever-evolving demand for electrical services have created the need for more versatile manufacturing of electric products.
Spike Electric provides premium switchgear buildings or switchgear enclosures from a wide range of materials.
High-quality Aluminium, Galvaneal, Stainless Steel, and Carbon Steel are used for the construction of switchgear buildings by Spike Electric.
Spike Electric integrates numerous highly advanced power distribution and mechanical systems into switchgear enclosures.
Switchgear buildings are constructed to provide complete security to your electric controls. Why is a switchgear structure essential? A switchgear building is a reliable structure that safeguards power equipment from significant damage, especially when the equipment is outdoors.
Safeguarding switchgear power systems and other crucial electrical equipment with a flawless switchgear building or switchgear enclosure are a modern essential for enhanced safety.
That's why Spike Electric creates and develops quality switchgear buildings and switchgear shelter enclosures to provide absolute safety and protection to your electric and power equipment from harsh external conditions.
Spike Electric provides premium switchgear buildings or switchgear enclosures from a wide range of materials.
We provide options for different materials, and we are extremely flexible while developing a switchgear building for our clients. Be it a prefabricated switchgear building or a gas-insulated switchgear building, we will give you exactly what will work for your unit.
Does the word Switchgear Building confuse you? Here are some other ways we refer to this in the industry:
Electrical house
E-House
Modular Control Building
Prefabricated Switchgear Building
MCC Building
Switchgear Shelter Enclosure
PCR or Power Control Room
Modern commercial buildings require uninterrupted operations. Switchgear power enclosures ensure that there are no unnecessary interruptions, as they provide full protection to the switchgear systems and the electrical equipment involved.
Types of Switchgear Enclosures Available
Switchgear mounts
Switchgear enclosures
Switchgear Buildings and Switchgear shelters 
Materials in Which Switchgear Buildings Will Be Made Available
Aluminium
Concrete
Galvaneal
Fiberglass
Unlimited modular options are available, and no size limitations.
Why Choose Spike Electric for Switchgear Buildings?
Modular Switchgear Buildings require a high standard of energy efficiency and reliability. Spike Electric's switchgear buildings will provide just that. We have the best industry experts on board to help to get the ideal switchgear building design for your industrial or commercial space. 
Building switchgear enclosures is not everyone's cup of tea. At Spike Electric, we ensure both quality and cost-effectiveness. With years of experience up our sleeves in building electrical service switchgear enclosures, we are your perfect choice for developing, designing, and delivering the most durable and robust switchgear buildings for your commercial or industrial space.  
Our switchgear buildings have effectively stood against the tests of extreme heat, high humidity, and extreme cold conditions. 
Get in touch with our team for further information and get the best switchgear building design and products delivered for you.  
Here Are Some Reasons to Collaborate with Spike Electric:
Affordable pricing system: We believe in providing cost-effective products.
Mobile Switchgear Buildings: Spike Electric also develops switchgear enclosures or electric houses that are easy to be moved.
Reduced Expenses Of Field Labour: You do not need much labour force to install switchgear powers system enclosures. Our switchgear buildings are ready to go once they get delivered to you.
Safe and Controlled Environment: With an effective switchgear building in place, you will not have to worry about the protection of critical equipment.
Eco-Friendly: Spike Electric's Switchgear buildings are very environment friendly and do not cause any disruptions to the surroundings.
Highly Advanced- We believe in offering the best to our clients. Hence, our switchgear buildings have heavy reinforcements that can help them to stand strong against harsh weather conditions. 
"We provide our customers with the quickest delivery possible of our high-quality services."
"Spike solutions result in reduced unplanned downtime, less overtime, and greater operational efficiencies."
The highest quality at the quickest speed.
Spike can deliver the same name-brand electrical gear in a fraction of the time.