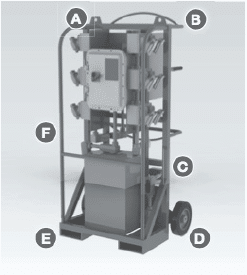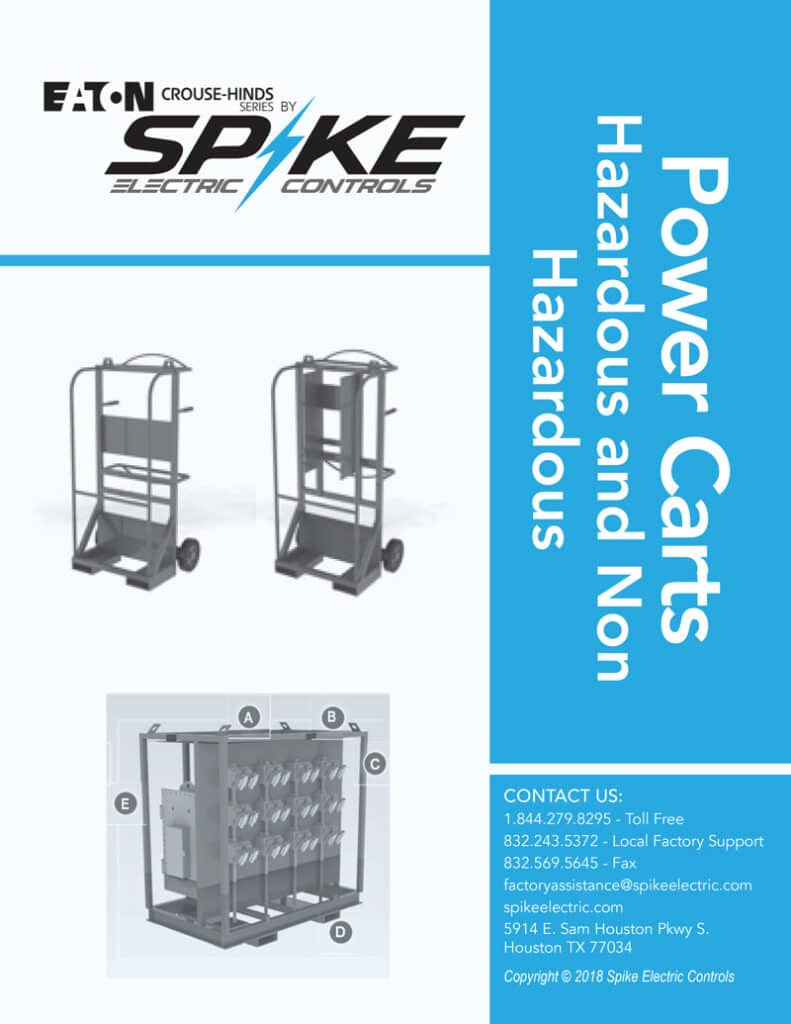 Power Carts – Hazardous and Non Hazardous
Solutions designed for industrial and hazardous applicationsPlant turnarounds can be complex, chaotic, and costly events. During your next shutdown, turn to Eaton's Crouse-Hindsfor safe, reliable electrical power equipment that ensures efficient and successful operations.
UL1640 complianT
2-wheel, 4-wheel, and skid options
Standardized cart sizes reduce lead times and eliminate potential on-site placement issues
Hazardous area power carts eliminate need for time-consuming area declassification and equipment monitoring
.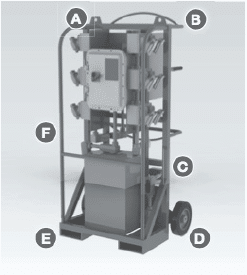 Design Features
A Lifting Eyes
B Power Cord Holder
C Durable & Robust Carbon Steel Frame
D Pneumatic, Semi-Pneumatic, or Solid Rubber Wheel Options
E Forklift Confinement Tubes
F Enclosed Design Products Components