Custom Enclosures for Specific Solutions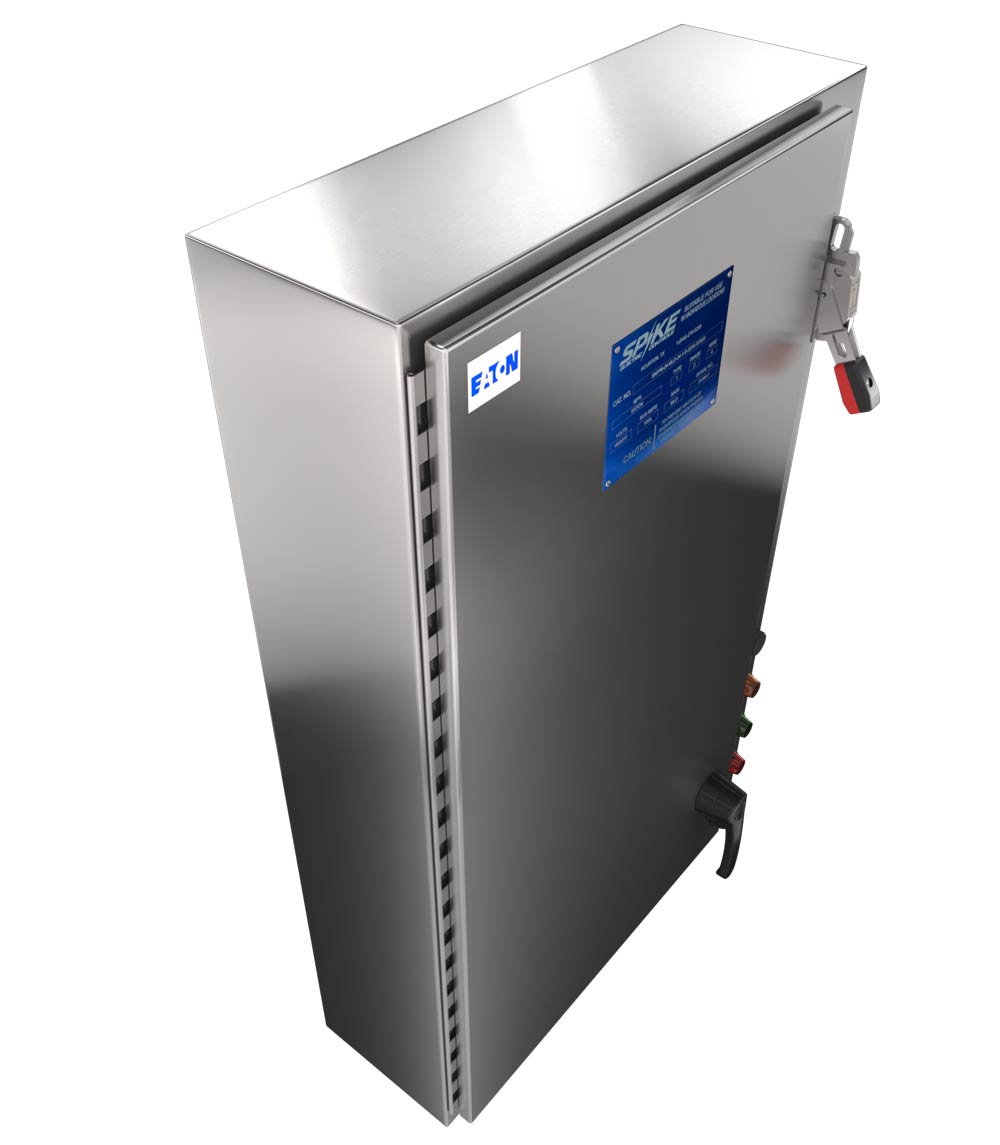 Custom Enclosures For Specific Solutions
Standard versions and models of electrical enclosures or cabinets may not work for a piece of industrial equipment at all times. During such instances, your best shot is to go for a custom solution, i.e., have a custom-built and custom-designed enclosure so that it would exactly meet your industrial requirements and preferences. Custom electrical enclosures for various industrial products can possess any NEMA rating ranging from NEMA 1 to NEMA 13. Also, custom enclosures can be designed, developed and built by using a variety of materials like steel, stainless steel, polycarbonate, and fiberglass.
An enclosure is something that is designed keeping in mind where the device or the equipment is being used. For example, waterproof enclosures are designed for devices that are meant to be used in water-based environments and systems. Some enclosures are weatherproof, some are resistant to corrosion and some enclosures are sturdy enough to survive in hazardous environments. Depending on whether the device would be used outdoors or indoors, some enclosures are designed with metal, while some are non-metallic enclosures. What's the point to be noted here? Whatever may be the specification or preference, enclosures can be customized and designed according to your requirements.
Spike Electric is an ideal place for designing and fabricating enclosures that perfectly align with customer requirements. We take the demands and expectations of our clients seriously and that is what enables us to deliver custom enclosures providing 100% customer satisfaction. Sometimes, our clients recommend certain materials for their enclosure. Generally, devices that are used outdoors have enclosures that are developed from steel, stainless steel, or aluminium. However, our team will take every recommendation from our clients into consideration and will implement it.
Some enclosures are weatherproof, some are resistant to corrosion and some enclosures are sturdy enough to survive in hazardous environments. Depending on whether the device would be used outdoors or indoors, some enclosures are designed with metal, while some are non-metallic enclosures.
The Initial Analyzing Before Customizing 
Several factors are taken into consideration before deciding on the enclosure a certain device should have. Consider these questions. Will the device be exposed to corrosive elements? How much heat will the environment in which it would be set up produce? Is the installation area a rugged zone? What is the weight of the device? Along with these factors, there are other factors as well, like the safety of the facility and the cost of the enclosure. Hence, all these elements can help you to choose an ideal electrical enclosure for your industrial product. Spike Electric will help you in building a perfect one.
Spike Electric has prolonged experience in the custom design and development of electrical enclosures. We design and deliver enclosures of the highest level of quality. Our custom fabrication services include enclosures of a wide range of styles, like, rackmounts, U and L shaped enclosures, consoles, and completely customized designs for our clients. Our technicians design and develop enclosures that speak of perfection, and we make sure that no aspect of the design remains unfinished. We deliver perfectly completed designs, and you will have the liberty to integrate hardware and other components like fasteners, brackets, hinges and accessories with your enclosure. The electrical enclosure can be customized and given an official look by employing several in-house finishes like powder coat, direct digital printing, grained finish and permanent marking. Spike Electric can build anything from prototypes and recommended designs, and deliver the end product promptly and perfectly.
As one of the best manufacturers and dealers of industrial products, Spike Electric boasts of NEMA-rated enclosures that provide the highest degree of flexibility and can be modified according to the needs of the customer. Our custom-built enclosures will be designed precisely to withstand high impact, to operate efficiently in both hot and cold environments, and with UV resistance. Our custom-built NEMA-rated enclosures can be used across various applications, including heat and cooling systems and Power Over Ethernet platforms. Spike Electric uses a wide range of materials for building custom enclosures like ABS, fiberglass, mild carbon steel, polycarbonate, and stainless steel. Our NEMA-rated custom enclosures also function efficiently for other applications that are solar-powered. They function with ease and perfection in corrosive environments, and in zones with sub-zero temperatures too.


What Is Involved In Customizing An Enclosure? 
The requirements and preferences vary for every industry. No two industries have the same type of concerns, functioning, and preferences. Also, different industries serve different purposes and applications. Hence, every industrial facility needs its custom electrical enclosure. Therefore, you have to consider several factors before choosing how you want your enclosure to be customized. There will be several specifications that will be modified during the customization process. What are they? Consider the following:
Are you looking for single or double door access?
Which type of mounting do you prefer?
Do you want windows or vents to be installed?
Should your custom enclosure have a dead front?
Are you planning to have padlock provisions installed? 
These are just a few of the factors that will be considered while proceeding with the customization process.


What Can You Expect?
Same Day Shipping
24/7 Real-Time Emergency Support
A Global Supplying Network
1-Year Guaranteed Warranty


Choose Spike Electric And Get A Customized Enclosure
We are your one-stop solution for all your custom electrical cabinets. If you are looking for a skilled team of technicians who will accurately meet your preferences and ensure prompt delivery of a custom enclosure, then we are an ideal place to get it all done.
We have a huge network with industry-leading enclosure brands and hence we will deliver the best custom-made electrical enclosures for your facility. If you are searching for an enclosure for a simple process, or a heavy-duty function, or for a NEMA 3R or a NEMA 4X enclosure, Spike Electric will have your back during every level of customization.


What Do You Achieve By Collaborating With Spike Electric?
What can you expect while collaborating with Spike Electric? Read on to find more.
1. An Experienced Team That Designs And Delivers Tailor-Made Custom electrical enclosures
We design and build custom electrical enclosures that perfectly blend with your specifications. If you opt for a custom electrical enclosure from a high-end manufacturer, we will be ready to source and deliver it. Whatever may be the specification, we will prepare several ideas and designs and choose the best among them which will completely satisfy your requirement. We customize electrical enclosures that can be used for both simple and heavy-duty processes. Also, our team of technicians has immense experience and expertise and will monitor every level of customization.
2. Assistance And Support With 24×7 Availability
There are several dealers and suppliers out there who dust their hands off after the delivery of a certain project. But, we at Spike Electric believe in long-term relationships, and hence we aim for 100% customer satisfaction. Hence, our work isn't finished with building a custom electrical enclosure for your facility. We will continue to be a consistent and reliable partner. Our team of technicians will be available at all times to provide real-time support and assistance as long as you own the electrical enclosure.
For information on our custom electrical enclosure services, request a quote today.
Why Choose Spike Electric?
In addition to our custom-design services, prompt delivery, easy installation, and real-time emergency support, we also have a list of other services at your disposal which make us the ideal destination for all custom electrical enclosure needs. Below are the additional services we offer.
Upgrade Or Retrofit
Does your industrial or manufacturing facility have old and aged custom electrical enclosures lying around? Well, you don't have to dispose of them yet. While we keep stock of a wide range of quality and high-standard industrial equipment, we also buy back unwanted custom electrical enclosures from various facilities and units. So, if you have some unwanted custom electrical enclosures lying around, do get in touch with our team of experts. Our technicians will have a look at your equipment, inspect the various components and will suggest a solution. This process of ours is aimed to save money for you and to save the environment too.
Guaranteed Warranty
We believe in being an ever supporting partner. Hence, our service doesn't end with design and delivery. We ensure that every custom electrical enclosure that we deliver is of exclusive and superior quality. Our firm quality standards and principles have helped us to build long-term relationships with our customers and clients. Hence, we offer a 1-year replacement warranty for all the electric products and solutions that we deliver. You can collaborate with Spike Electric with complete confidence because we deliver not just products, but reliability and performance too.
Our Range Of Products
We host a wide range of industrial equipment that will cater to all your specifications and needs. We have outlined the three categories of equipment that we host.
NEW
Our expert staff and technicians will always be able to deliver according to your individual preferences. We have a broad network of suppliers, which enable us to deliver several products and solutions. Tell us what your need and we will source it for you.
RECONDITIONED
Yes. We provide reconditioned custom electrical enclosures as well. We believe in delivering quality products and solutions that have reliability and longevity. Hence, our reconditioned custom electrical enclosures and other equipment are thoroughly inspected and will offer services that are as good as new equipment. Also, our reconditioned equipment is affordable, because while quality is high, cost needn't be
UPGRADING
With our large on-hand inventory of contactors, circuit breakers, relays, PLC, and other control products, we can help you upgrade the functionality of your control panel effectively. Replacing the old with the newsiest technology doesn't always mean you have to completely tear out your existing panel along with the wire that has already been pulled. We can retrofit and engineer a new back panel for you with all of your components pre-wired. We will supply you with a full 3D CAD layout, a BOM of suggested upgraded components, along with wiring schematics showing you exactly how the upgrade will look. We will work with your contractor on technical questions to help ensure the old is taken out and the new replaced properly.
"We provide our customers with the quickest delivery possible of our high-quality services."
"Spike solutions result in reduced unplanned downtime, less overtime, and greater operational efficiencies."
The highest quality at the quickest speed.
Spike can deliver the same name-brand electrical gear in a fraction of the time.