EBMXS Clamped Explosion-Proof Non-Combo Starters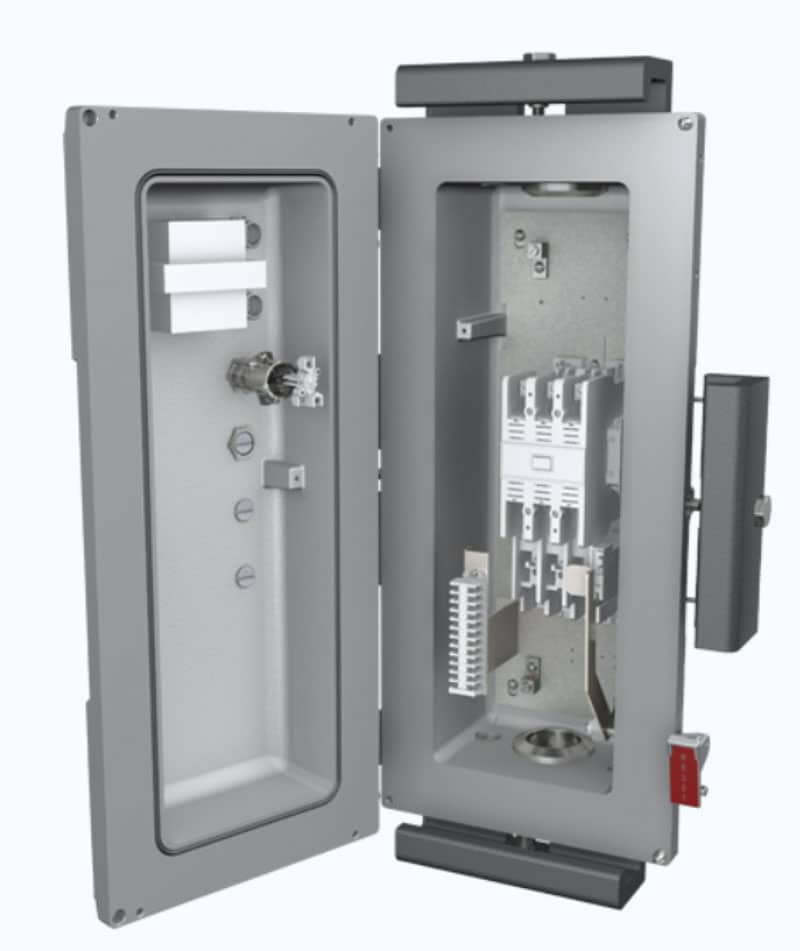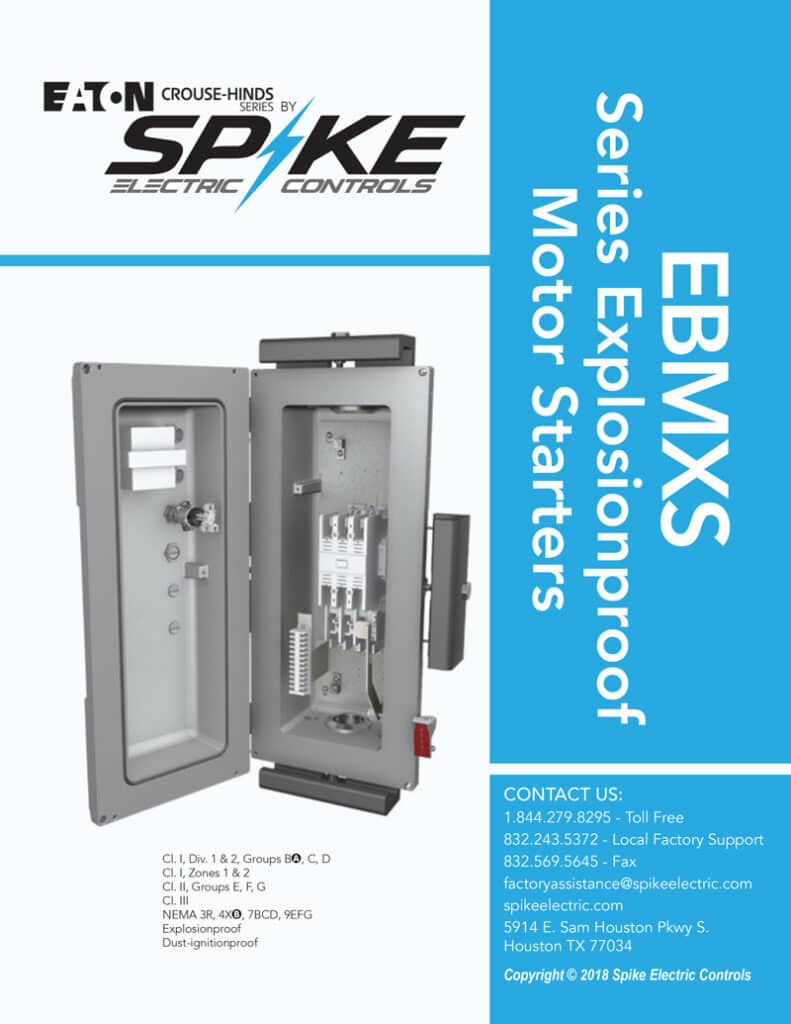 Nema Size starters 00 – 2 may take a 50VA CPT if when there is minimal controls.
Operating where flammable liquids or gases are handled, processed or used
Damp, wet, dirty, dusty, hazardous areas where ultimate corrosion and ingress protection is required
Harsh and hazardous motor control environments, including refineries, chemical and petrochemical plants, corrosive process facilities, food and beverage, marine and mining
Across-the-line starting, stopping, speed changing and reversing of poly-phased AC induction motors
Clamped enclosure significantly reduces time to enter enclosure and reduces opportunity for missing,
stripped or broken bolts
-50°C to +60°C temperature range for extreme environments
Bi-metallic and electronic/solid state overload protection options
Normally open (NO) holding circuit contact supplied standard
Up to six cover operators for a variety of applications
Side operated breaker handle provides visual confirmation of proper operator alignment while cover is open and can be padlocked in either "ON" or "OFF" positions for OSHA compliance
Neoprene cover gasket provides NEMA 4X • Maximum wiring room compliance with National Electrical Code requirements allows for easy and safe installation
Maximum wiring room compliance with National
Electrical Code® requirements allows for easy andsafe installation
Rugged, corrosion-resistant, cast copper-free aluminum construction provides NEMA 4Xprotection
Semi-clamshell enclosure design, with an external flanged ground joint between body and cover provides increased access to interior components
Minimum enclosure-to-enclosure spacing with little interference between the opened cover and adjacent enclosure
Detachable tap-on mounting feet
Steel brackets supplied standard for lifting during installation
Bodies have top and bottom drilled and tapped entries for power and control conduits; removable reducers are supplied standard to accommodate smaller size conduits; all conduit entries are plugged
NEC/CEC
Class I, Divisions 1 & 2, Groups BA, C, D
Class I, Zones 1 & 2
Class II, Groups E, F, G
Class III
Electrical ratings:
Motor starters:
– Single-, three-phase
– 3-pole, non-reversing, full voltage
– 600 VAC maximum
– NEMA sizes 0-4
UL Standards:
UL1203 – Explosionproof and Dust-ignitionproof Electrical Equipment for use in Hazardous (Classified) Locations
UL2062 – High AIC Ratings for Groups C, D
CSA Standard:
– cUL to CSA C22.2 No. 30
Additional Certifications:
– UL/cUL certified for -50°C to +60°C
– SASO Certificate of Conformity
Environmental Ratings:
– NEMA 3R, 4XB, 7BCD, 9EFG
Standard Materials:
• Body and cover – copper-free aluminum
• Clamp – anodized copper-free aluminum
• External hardware – stainless steel
• Internal parts – galvanized steel
A High AIC and -50°C temperature certifications do not apply for Group B.
B Enclosures with PB23, RR2 and RR3 options are rated NEMA 3R. All other options maintain NEMA 4X rating.