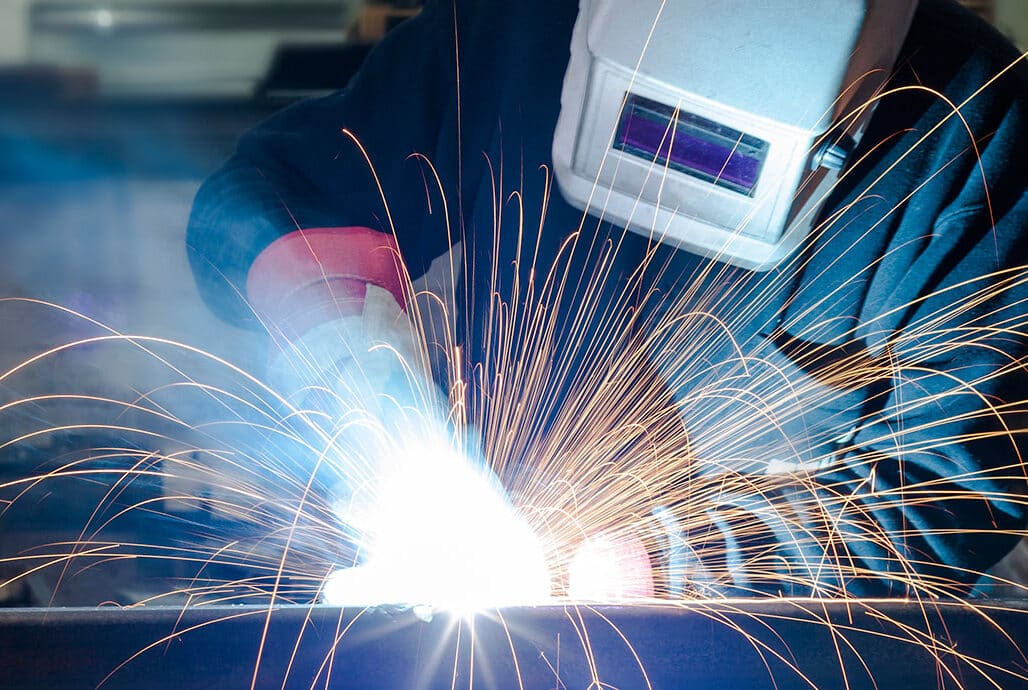 Steel Fabrication
Spike Fab structural capabilities include design, engineering, detailing, and fabrication. We fabricate 304ss food grade skids, heavy power pipe racks, skids, and supplemental support steel.
Electrical Integration
Complete assembly covered under one order eliminates engineering costs and additional cost of placing separate orders with several vendors for various components, and assembly and scheduling problems at the job site.
Wiring is simple; after switch rack is in place, feeders are connected to the main bus and connections made from starters motors: no other field wiring is necessary.
Maintenance time and costs are reduced by having controls grouped; work is performed in one location instead of moving from one control to another in various locations.
Structural Design, Engineering, and Detailing
Pipe Routing, Stress Engineering, and Shop Drawings
Engineered Pipe Supports
Electrical Switch Racks / Enclosures
Primary Steel
Supplemental Steel and Major Pipe Supports
Skids, Frames, Weldments and Pipe Racks
ASME BPE Piping
ASME B31.3 Piping
ASME B31.1 Piping
Pressure Testing
Aluminum Enclosures
Power Panel / Instrument Panel Enclosures
Hinged Enclosures
Drop-over Enclosures
Disconnect Enclosures
Free Standing Enclosures
Telecom/Datacom Enclosures
Stainless Steel Enclosures
Nema Enclosures
Back Panels Enclosures
Walk in Enclosures
UL Listed Enclosures
Industrial Enclosures
A/C Drive Enclosures
VFD Enclosures
Control Panel Enclosures
Bussed Gutters
Switch Racks
Bussed Weatherheads
Busduct
Cable Tap Boxes
Generator Tap Boxes
Switchgear & MCC Buildings
Copper Busbar
Copper Ground Bars
The highest quality at the quickest speed.
Spike can deliver the same name-brand electrical gear in a fraction of the time.
Why Choose Spike Electric?
In addition to our custom-design services, prompt delivery, easy installation, and real-time emergency support, we also have a list of other services at your disposal which make us the ideal destination for all switchboard needs. Below are the additional services we offer.
Upgrade Or Retrofit
Does your industrial or manufacturing facility have old and aged switchboards lying around? Well, you don't have to dispose of them yet. While we keep stock of a wide range of quality and high-standard industrial equipment, we also buy back unwanted switchboards from various facilities and units. So, if you have some unwanted switchboards lying around, do get in touch with our team of experts. Our technicians will have a look at your equipment, inspect the various components and will suggest a solution. This process of ours is aimed to save money for you and to save the environment too.
Guaranteed Warranty
We believe in being an ever supporting partner. Hence, our service doesn't end with design and delivery. We ensure that every switchboard that we deliver is of exclusive and superior quality. Our firm quality standards and principles have helped us to build long-term relationships with our customers and clients. Hence, we offer a 1-year replacement warranty for all the electric products and solutions that we deliver. You can collaborate with Spike Electric with complete confidence because we deliver not just products, but reliability and performance too.
Our Range Of Products
We host a wide range of industrial equipment that will cater to all your specifications and needs. We have outlined the three categories of equipment that we host.
NEW
Our expert staff and technicians will always be able to deliver according to your individual preferences. We have a broad network of suppliers, which enable us to deliver several products and solutions. Tell us what you need and we will source it for you.
RECONDITIONED
Yes. We provide reconditioned switchboards as well. We believe in delivering quality products and solutions that have reliability and longevity. Hence, our reconditioned switchboards and other equipment are thoroughly inspected and will offer services that are as good as new equipment. Also, our reconditioned equipment is affordable, because while quality is high, cost needn't be.
UPGRADING
With our large on-hand inventory of contactors, circuit breakers, relays, PLC, and other control products, we can help you upgrade the functionality of your control panel effectively. Replacing the old with the newsiest technology doesn't always mean you have to completely tear out your existing panel along with the wire that has already been pulled. We can retrofit and engineer a new back panel for you with all of your components pre-wired. We will supply you with a full 3D CAD layout, a BOM of suggested upgraded components, along with wiring schematics showing you exactly how the upgrade will look. We will work with your contractor on technical questions to help ensure the old is taken out and the new replaced properly.