Switchboard Buildings / Enclosures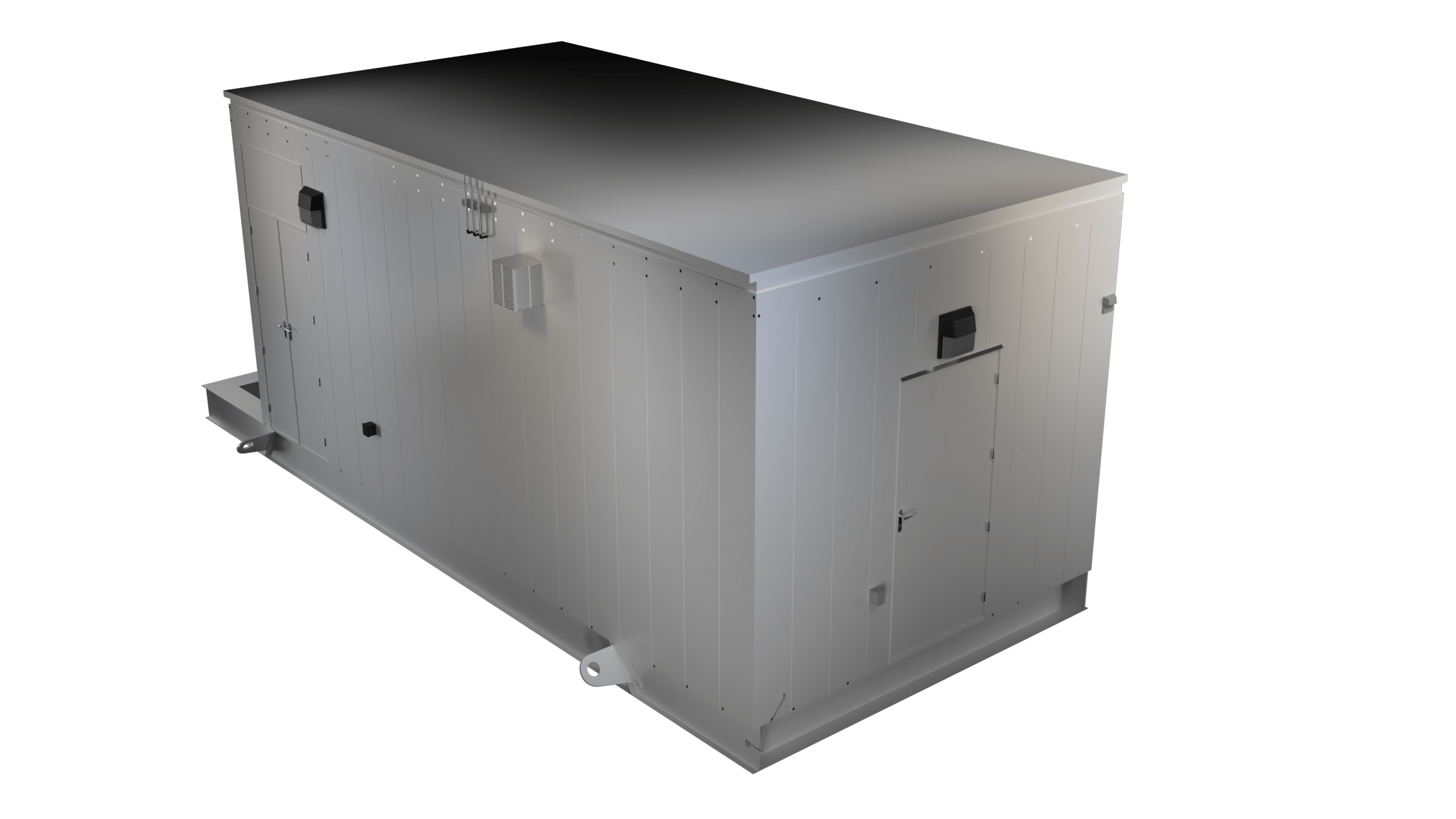 Also called Electrical Houses and MCC Buildings, switchgear buildings are an important piece of equipment. Why? For enhanced safety and protection.
What is a Switchgear Building or a Switchgear Enclosure?
The term switchgear is often used to refer to a wide range of switches, fuses, circuit breakers, and similar kinds of electric equipment. All these pieces of equipment are used in industrial, commercial, and residential spaces to control and switch the electric circuit on and off whenever required.
Switchgears require protection and are to be kept safe at all times, because it hosts a wide array of electrical equipment. This is especially crucial if the switchgear is kept outside as it will be prone to the external environment and weather conditions.
That's where a switchgear building or switchgear enclosure comes into the picture. A switchgear building is a reliable structure as it provides significant and effective protection from external environmental conditions. 
With advanced and highly-superior mechanical systems integrated within switchgear enclosures, Spike Electric designs and delivers premium quality switchgear buildings. We provide a wide variety of switchgear enclosures like electrical switchgear enclosures, outdoor electrical enclosures, switchgear buildings that are weather-proof, and so on.
Spike Electric is the ideal destination for all your switchgear building design requirements and switchgear enclosures.
With advanced and highly-superior mechanical systems integrated within switchgear enclosures, Spike Electric designs and delivers premium quality switchgear buildings.
Unique Features of Spike Electric's Switchgear Enclosures
Made from a variety of materials: Switchgear enclosures from Spike Electric are made from a variety of materials. Aluminium, concrete, fibreglass, and galvannealed steel are the materials in which switchgear enclosures are available.
Unlimited modular options: You can create a switchgear building design with a modular option of your choice and as per your requirement. Also, the length can range from 6 inches to 60 inches. The width can range from 6 inches to 32 inches.
Comes with a significant load capacity
Flexible: We believe in perfectly catering to the requirements of our customers. Hence, though the switchgear enclosures are available in standard sizes, they can be modified as per the client's specifications. As per your requirements, Spike Electric can also provide electrical switchgear enclosures, weatherproof mini enclosures for modular switchgear, and outdoor electrical enclosures.
Multiple Design Options: Switchgear buildings can be developed to support future expansion. The switchboard enclosures also have several options for interiors and exteriors, such as lighting, alarms, removable walls, integrated power distributions panels, acoustic ceilings, and henceforth. They also come with welded steel construction and bullet resistance.
Spike Electric has immense expertise and capabilities in metal fabrication. We have built the most durable and efficient switchgear buildings for numerous clients. 
While building switchgear enclosures, we ensure that the quality is not at all compromised and that it is cost-effective.
That's why all our switchgear enclosures have stood the test of time amidst extreme heat, cold, and humidity. 
Industries that Spike Electric Serves:
Defense contractors
Federal government
Industrial spaces
International clients
Military and medical
Rail and Transportation
Power Utilities and Petro Chemical 
Choose Spike Electric for Your Next Switchboard Building
Spike Electric also ensures the timely and precise delivery of all its products, including switchgear enclosures. Different types of switchgear enclosures are available, and each one of them will be swiftly and seamlessly delivered to you for installation.
Do you need an electrical house or a prefabricated switchgear building for your unit? Then, get in touch with our professionals soon. We will be glad to help you in building switchgear designs and models that cater to your requirements.
"We provide our customers with the quickest delivery possible of our high-quality services."
"Spike solutions result in reduced unplanned downtime, less overtime, and greater operational efficiencies."
The highest quality at the quickest speed.
Spike can deliver the same name-brand electrical gear in a fraction of the time.