Operator / Personnel Shelters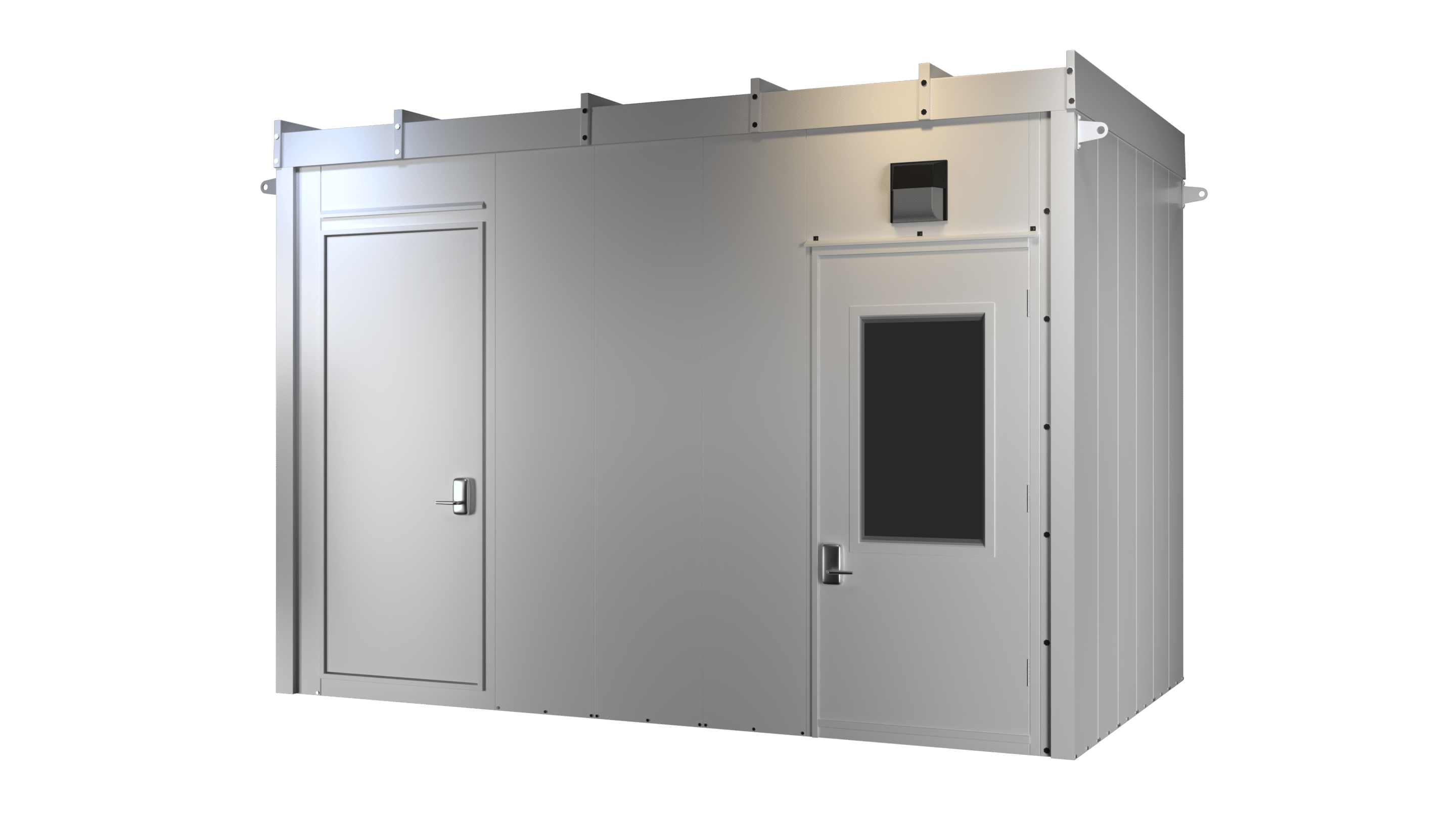 Get the best operator shelter building designed for your project site to efficiently protect your employees and equipment!
Operator shelters designed at Spike Electric have an impeccable track record for sustained durability and reliability.
Our operation shelter building is a robust single unit, welded steel or aluminium construction, that provides significant protection to the electric equipment and also to the industry personnel.
Pre-assembled operator shelters or personnel shelters by Spike Electric are capable of housing employees, as well as, critical and sensitive pieces of equipment in a variety of locations and external environments. 
Modern operator shelters are usually constructed of steel and sometimes aluminium. They are completely factory assembled and effectively operate in challenging weather and temperature conditions. 
Our operation shelter building is a robust single unit, welded steel or aluminium construction, that provides significant protection to the electric equipment and also to the industry personnel.
An operator shelter is a secured enclosure that is essential for all industrial operations. These operator shelter buildings are used in a variety of manufacturing and industrial environments to ensure the safety of the personnel, and also, the electric equipment involved.
What Are the Applications of an Operator Shelter Building?
Racks that deal with bulk material

 

Rail, car, and truck loading areas

 

Industrial control cabs or control pulpits

 

"Cool Down" shelters

 

Warehouse loading docks

 

Security guard houses

 

Entrance visitor security guard protection houses

 
What Features Can Be Incorporated Into the Operator Shelter Building?
The windows of the operator shelter building can be integrated with plastic glazing that is break-resistant. This will protect the personnel inside the operator shelter building from flying debris that is usually thrown in the air by shedders crushers.

 

The windows can also be sloped to give the operator an enhanced view of what's happening inside.

 

As per the requirements of the clients, the operator shelter building can be made soundproof by adding some sound deadening elements. Often, heavy industrial projects produce large decibels of sound. The operator shelter building can help personnel to remain unaffected by it.

 

Explosion-proof electrical devices can also be integrated with the operation shelters or personnel shelters. However, this calls for the client to share certain specifications like class, category, and division of the equipment.

 

Additional outlets can also be attached to the basic operation shelter building and can be customized to suit the preferences of the client.

 

Data and phone preps and HVAC enclosures can be incorporated also.

 

If the client requires elevated platforms, stands, or towers that are made of galvanized steel, Spike Electric will seamlessly incorporate such features into the operator building.

 
Features of the Operator Shelters by Spike Electric
All operator shelter buildings are pre-assembled and tested for complete operational efficiency. 

They will be designed and built to perfectly suit the client's preferences and will be modified as per client expectations. 

All elements of the operator shelter building plant, which include doors, windows, electrical equipment, and HVAC enclosures will be pre-installed at Spike Electric's highly advanced fabrication warehouse. 

All regulations and standards outlined by NEMA and NEC will be followed. 

Once the operator shelter reaches your project site or delivery location, all you have to do is to plug the operator shelter building into the electric supply, and it will be ready for operation.

 
Design Your Operator Shelters with Spike Electric
Spike Electric is the leading manufacturer and supplier of electric products and equipment for the industrial and commercial sectors. We have the best, top-notch designers and engineers on board with us! We have catered to the requirements of several industrial and commercial clients all across the country. 
Are you looking for operator shelter buildings that perfectly blend with your project specifications and site requirements? Then, you have landed at the right place! Spike Electric will design a customized operator shelter or personnel shelter that will suit you ideally.
Give us a call or reach out via e-mail. Our team of professionals will assist you further. 
"We provide our customers with the quickest delivery possible of our high-quality services."
"Spike solutions result in reduced unplanned downtime, less overtime, and greater operational efficiencies."
The highest quality at the quickest speed.
Spike can deliver the same name-brand electrical gear in a fraction of the time.