Electrical Motor Control Panels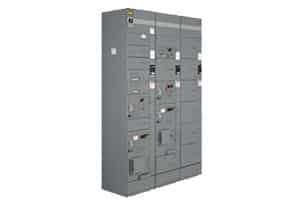 Everything You Need To Know About Electric Motor Control Panels
What are the basic features of an Electric Motor Control Panel? To understand that, let's first look at the purpose of an Electric Control Panel. You must be knowing that every industrial or manufacturing facility has different ways of distributing power. Power can be distributed through transformers, switchboards, panel boards, etc. Electric Motor Control Panels control the distribution of power to electric motors.
A motor control panel is available in both automatic and manual varieties. Electric motor control panels have a wide range of applications, including commercial, industrial, and agricultural units. An electric motor control panel uses a combination of drives, relays, switches, and transformers to facilitate the power distribution to electric motors within the industrial facility. These control panels can be used in both low and medium-voltage scenarios. Depending on the needs and preferences of a client, electric motor control panels can be customized and designed accordingly. 
Having a wide range of applications in both industrial and commercial sectors, electric motor control panels are an affordable and economical way to control the distribution of power to electric motors across a facility. Their cost-effective automation solutions help to save time and money.
Electric motor control panels have a wide range of applications, including commercial, industrial, and agricultural units. An electric motor control panel uses a combination of drives, relays, switches, and transformers to facilitate the power distribution to electric motors within the industrial facility.
How To Choose The Ideal Electric Motor Control Panel Design? 
Choosing and purchasing the perfect electric motor control panel can be a challenge. But, a correct analysis of the requirements and accurate knowledge of the functions of a motor control panel can help you to make the right choice. An electric system that makes use of automated equipment can benefit from using an electric motor control panel. How? Electric motor control panels can control the functionality of a single motor and as well as a group of motors that work together. Though commonly used in industrial facilities, electric motor control panels have a range of other applications too.
Electric motor control panels have different designs that serve different purposes and specifications. The kind of motor(s) that are connected to the motor control panel varies, and so does the control panel used to monitor them. Some motors include servo, while others include a permanent magnet. Some make use of alternating current while others are connected in series. Hence, depending on the kind of motors, the design of motor control panels varies. Motor control panels can be monitored manually, automatically, and in some types remotely as well.
Spike Electric offers a unique range of pre-designed motor control panels that have a UL508A certification and are of exclusive quality. You can choose from a diverse range of motor control panels. Otherwise, we also offer customization services to cater to your preferences.


What Can You Expect?
Same Day Shipping
24/7 Real-Time Emergency Support
A Global Supplying Network
1-Year Guaranteed Warranty


Your Motor Control Panel Experts
One shouldn't compromise while choosing an ideal motor control panel. We, too, don't cut corners and ensure that every motor control panel is of the utmost quality. We ensure that our clients receive the best electric motor control panels that perfectly fit and fulfill their requirements and specifications. If you wish to choose pre-packaged Motor control panels, then we have an exclusive range of products from high-end manufacturers. If you want a custom motor control panel, our team of experienced technicians will design and develop an apt control panel that will meet your requirements.
For us, giving a superior user experience is of utmost priority. Hence, Spike Electric strives to provide the best quality options while supplying motor control panels. Be it simple or complex, whatever may be the application or function of a motor control panel, Spike Electric will deliver.


What Does Spike Electric Offer You?
What can you expect by collaborating with Spike Electric? Well, read on to know.
Team Full Of Expertise And Experience
Our in-house team of technicians has brilliant expertise and experience in this field. They will closely monitor the design and development of motor control panels when you want them customized. They will make sure that all your requirements are met promptly and perfectly. If you have a design in mind, then our experts will craft accordingly. Our experienced team will deliver the best to you.
Our Broad Range Of Products
Smaller motor controls or bigger motor controls- whatever may be the specification, we will deliver it to you. We take pride in offering our clients a wide variety of motor control panels. Be it for the use of smaller appliances, or motor control panels with rapid acceleration rates, or control panels with specific pulse and direction; we will source it for you.
Safety Certification By UL
All our products are in strict adherence to the guidelines outlined in the UL508A regulation. Hence, we make sure that while custom designing electric motor control panels for you, all the regulations and guidelines by UL are abided by and followed. Spike Electric takes the safety of the facilities of its clients very seriously. Hence, our expert technicians will carefully design and develop the best and ideal electric motor control panels for you.
24×7 Assistance And Emergency Support
Customer satisfaction is of utmost importance to us. Hence, our work isn't over after delivering you an ideal custom motor control panel. We will continue to be your trusted and reliable partner. Spike Electric will continue to offer assistance and support for all technical and functionality issues. The experienced in-house team at Spike Electric will be available to provide real-time support 24×7 as long as you are in ownership of the electric motor control panel.
For more information on our custom design services for electric motor control panels, please follow the link below to request a quote.
Why Choose Spike Electric?
In addition to our custom-design services, a wide range of products, easy installation, and real-time emergency support, we also provide and offer other services which make us the ideal destination for all control panel needs. Below are the additional services we offer.
Upgrade Or Retrofit
Does your industrial or manufacturing facility have old and aged electric motor control panels lying around? Do not get rid of them yet. We keep stock of a wide range of quality and high-standard motor control equipment, and at the same time, also buy back unwanted electric motor control panels from various facilities and units. So, if you have some unwanted control panels lying around, do get in touch with our team of experts. Our technicians will thoroughly inspect your equipment and the various components and will suggest a solution. This process of ours is aimed to save money for you and to save the environment too.
Guaranteed Warranty
We believe in being an ever-supporting partner. Hence, our service doesn't end with design and delivery. We ensure that every electric motor control panel that we design and deliver is of high-end superior quality. Our rock-solid quality standards and principles have helped us to build long-term relationships with our clients. Therefore, we offer a 1-year replacement warranty for all the electric products and solutions that we deliver. You can collaborate with Spike Electric with complete confidence because we believe in reliability and long-term business operations.
Our Product Range
We host a wide range of industrial equipment that will cater to all your specifications and needs. We have curated together the three categories of equipment that we host.
NEW
Our expert staff and technicians will always be able to deliver according to your individual preferences. We have a broad network of suppliers, which enable us to deliver several products and solutions. Tell us what you need, and we will source it for you.
RECONDITIONED
Yes. We provide reconditioned industrial electric motor control panels as well. We believe in delivering quality products and solutions that have reliability and longevity. Hence, our reconditioned control panels and other equipment are thoroughly inspected and will offer services that are as good as new equipment. Also, our reconditioned equipment is economical, because while quality is of top-level, cost needn't be.
UPGRADING
Our large on hand inventory of contactors, circuit breakers, relays, PLC, and other control products we can help you upgrade the functionality of your control panel effectively.  Replacing the old with the newsiest technology doesn't always mean you have to completely tear out your existing panel along with the wire that has already been pulled. We can retrofit and engineer a new back panel for you with all of your components pre wired. We will supply you with a full 3D CAD lay out, a BOM of suggested upgraded components, along with wiring schematics showing you exactly how the upgrade will look. We will work with your contractor in technical questions to help ensure the old is taken out and the new replaced properly.
"We provide our customers with the quickest delivery possible of our high-quality services."
"Spike solutions result in reduced unplanned downtime, less overtime, and greater operational efficiencies."
The highest quality at the quickest speed.
Spike can deliver the same name-brand electrical gear in a fraction of the time.