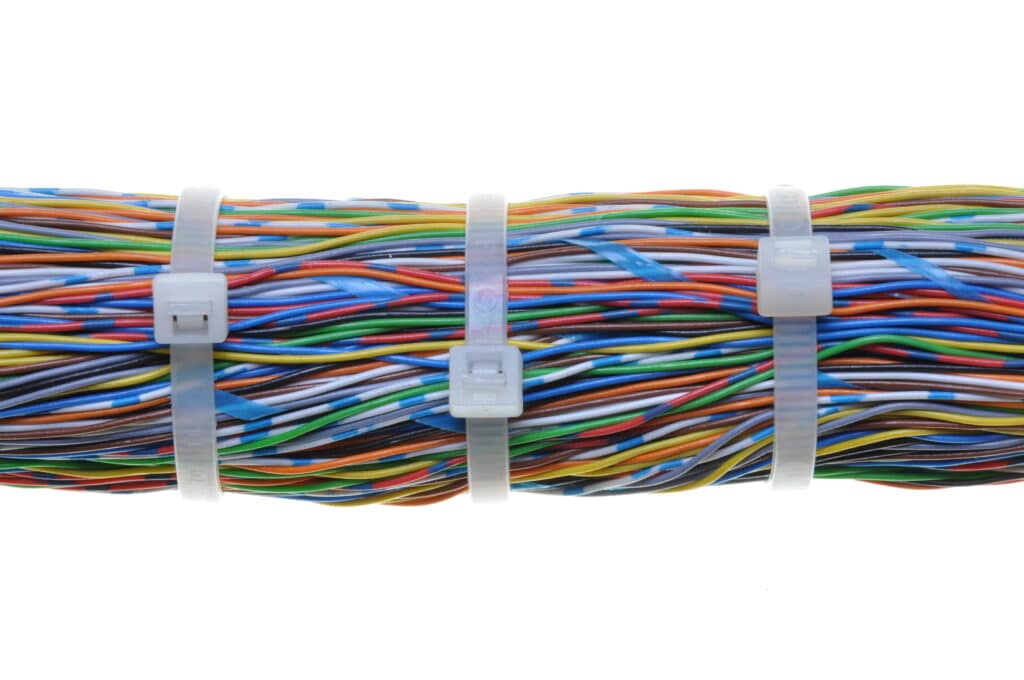 The wiring harness program by UL is a UL traceability program that promises the UL Certification of processed wire. This program enables manufacturers of finished goods to accept wiring harnesses from third-party manufacturers.
The key for the smooth functioning of this program is to ensure that supply chain integrity is well maintained and end-user sourcing requirements are complied with. Due to UL's compliance regulations, this traceability program determines the consistency of components. Since the products will follow the regulations set by UL, they will be safer and more secure to use. This program also amplifies confidence in outsourced products as they will meet the necessary safety regulations and requirements.
Manufacturers who manufacture custom-made products have a challenge concerning this program. When one is a part of the supply chain involving the Original Equipment Manufacturer or OEM, especially where electrical products are concerned, there will be more responsiveness. Manufacturers will be expected to produce safer and superior quality products.
The UL Wiring Harness programs also eliminate the risk of introducing non-compliant cable into the supply chain, and manufacturers can now confidently source products.
The Three Traceability Programs Offered By UL
To ensure supply chain integrity, the following are the 3 traceability programs offered by the UL. This program is for wire and cable distributors and processors.
Certified Processed Wire and Respooled Wire
Recognized Component Processed Wire and Respooled Wire
Recognized Component Wiring Harnesses
Among these, the wiring harnesses traceability program is very worthwhile. Why? Because it monitors cables while they travel in the supply chain- from the manufacturing unit or plant to the harness and then to the last assembly line. This eliminates the probability of a complicated quality assurance issue. As a result of this program, UL has built a network of 2000 UL-certified wiring harness manufacturers. They have been brought into the network with the help of end-to-end product investigations. Spike Electric has also been brought into this network by UL as a certified wiring harness manufacturer.
The single biggest advantage of this traceability program is that you can source cables with confidence by having access to these suppliers. You can seamlessly introduce new wiring harness designs into the supply chain. Save time, money, and avoid stress.
Benefits of the UL Wiring Harness Traceability Program
Accepting products from third-party suppliers or manufacturers can indeed be worrisome. Why? There can be a risk of the introduction of products that are non-compliant into the supply chain. However, UL's Traceability Program mitigates that risk. How? The program provides the needed information so that you can accept only those wiring harnesses that have been taken from the most trusted sources in the electrical equipment industry. The UL program ensures that you accept only tested and secure wiring harnesses.
Why a Trust UL Wiring Harness Traceability Manufacturer?
UL has a strict compliance system. It helps reduce liability and risk along the entire supply chain. Spike Electric is committed to following the regulations and standards of the UL Wiring Harness Traceability Program.
There will be zero risks of the production of fake or inferior quality products. UL Certification means quality, reputation and superior service. Spike Electric also provides electrical services and solutions that stay true to what UL means.
UL has a comprehensive factory and market surveillance system. Hence, there are zero chances for the occurrence of unsafe products. Spike Electric, as a reputed manufacturer in the industry, strives to maintain integrity and reputation of all our products.
Spike Electric — A UL 764 Certified Wiring Harness Manufacturer
Spike Electric is one of the leading manufacturers of premium quality electrical equipment and devices. We have also been verified by UL for the Wire Harness Traceability Program. So, if you wish to possess a quality wiring harness that has been designed to suit your unit's electrical preferences, get in touch with us soon. Our team of professionals will be happy to assist you.
Written by: Cole Attaway
Cole Attaway is the founder and CEO of Spike Electric Controls. Spike's mission is to improve the accessibility and delivery of industrial electrical gear for clients nationwide. Spike solutions result in reduced unplanned downtime, less overtime, and greater operational efficiencies.
The highest quality at the quickest speed.
Spike can deliver the same name-brand electrical gear in a fraction of the time.