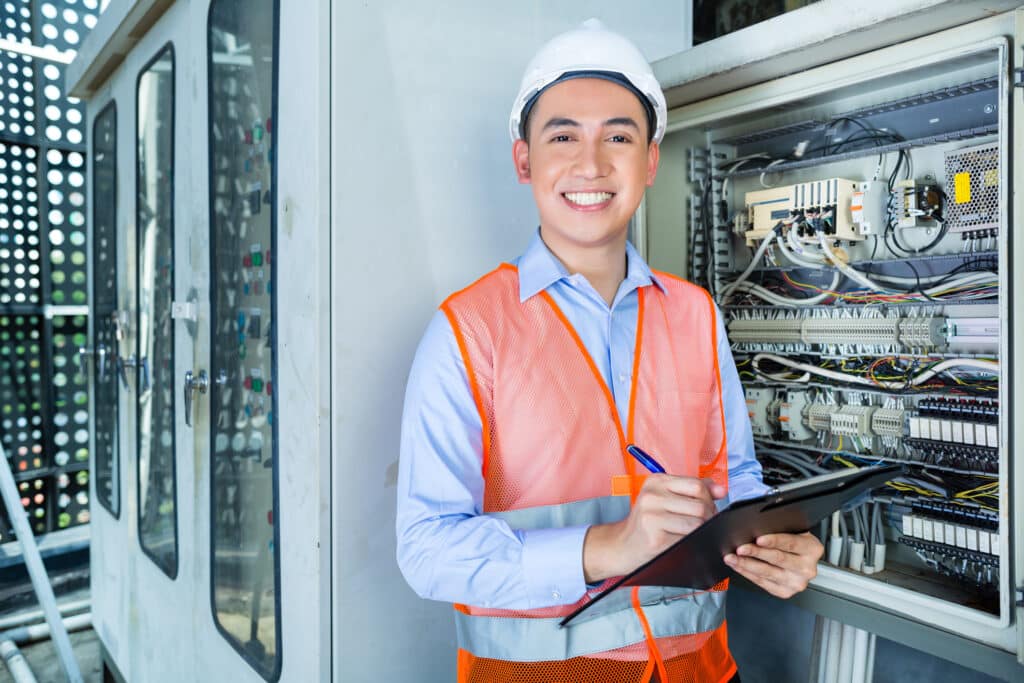 Are you in search of a reliable electrical panel manufacturer near you? Look no further! Spike Electric Controls is not just any ordinary panel manufacturer. We are proud to be a UL panel shop and hold the prestigious ISO 9001 certification. Whether you need top-notch control panels or related services, we've got you covered. Here's what makes us stand out:
UL Panel Shop: Quality and Safety Guaranteed
Being a guaranteed UL panel shop means that we adhere to the strictest safety standards of the Underwriters Laboratories. Our products undergo rigorous testing and inspections to ensure they meet the UL standards. This provides peace of mind for our clients, knowing they're purchasing high-quality and safe products.
ISO 9001 Certified: Commitment to Excellence
The ISO 9001 certification is a testament to our dedication to quality and continuous improvement. Spike Electric Controls has implemented an efficient quality management system that ensures consistency in our products and services. When you choose us, you're not just opting for an electrical panel, but also a promise of quality, reliability, and durability.
Why Choose Spike Electric Controls?
Proximity to Customers: Located near you, we ensure faster delivery and quick response to your needs.
Expertise: With years of experience in the field, our team possesses in-depth knowledge and expertise in electrical panel manufacturing.
Custom Solutions: Every project is unique. We provide tailored solutions to meet specific client requirements.
Customer Support: Our dedicated support team is always ready to assist you with any queries or issues.
Advanced Technology: Utilizing the latest technologies, we provide innovative solutions that set industry benchmarks.
Understanding Electric Panels
An electric panel, often referred to as a breaker panel, circuit breaker panel, or distribution board, is a component of an electricity supply system that divides an electrical power feed into subsidiary circuits. It provides a protective fuse or circuit breaker for each circuit in a common enclosure. Essentially, it's the hub of a home's or business's electrical system, where the incoming power is routed to the individual circuits.
Types and Styles of Electric Panels
Different settings, needs, and electrical loads demand diverse types of electric panels. Here's a look at some different types and styles:
Main Breaker Panel: Contains the main circuit breaker, which can cut off power to all the circuits at once.
Main Lug Panels: These don't have a main circuit breaker but have lugs feeding the bus.
Sub-Panels: These are subsidiary panels that get their power from the main panel and are used for specific area loads.
Transfer Switches: Used with backup generators, they switch power sources when necessary.
Fuse Boxes: Older systems that use fuses instead of modern circuit breakers.
Lighting Control Panels: Designed specifically to control circuits of lighting fixtures.
Motor Control Panels: Regulate and control the performance of an electric motor.
Power Distribution Units (PDUs): Distributes electric power to multiple components.
Solar Panels: Convert solar energy into electricity.
Circuit Breaker Enclosures: Contains protective circuit breakers for a particular circuit.
Ground Fault Circuit Interrupter (GFCI) Panels: Protect against electric shock caused by ground faults.
Arc-Fault Circuit Interrupters (AFCI) Panels: Protect against fires caused by arcing faults.
Single Phase Panels: For residential and some small businesses.
Three-Phase Panels: Used in larger businesses and industrial settings.
Outdoor Panels: Designed to be installed outside with weather-resistant properties.
Indoor Panels: Intended for indoor installations.
Swimming Pool & Spa Panels: Specifically designed with the necessary protections for pool equipment.
Pump Control Panels: Control and protect pump motors.
VFD (Variable Frequency Drive) Panels: Control the voltage and frequency supplied to electric motors.
PLC (Programmable Logic Controller) Panels: Control machinery on factory assembly lines and other industrial environments.
ATS (Automatic Transfer Switch) Panels: Switches automatically to an emergency power source when necessary.
Control Relay Panels: Regulate the switching of smaller currents in a control circuit.
Push Button Stations: Used for direct control and command, typically in industrial environments.
Junction Boxes: An enclosure for electric connections meant to conceal them from sight and deter tampering.
Switchgear Panels: Large-scale panels that manage and control power in large institutions or facilities.
Terminal Boxes: Enclosures that protect wire terminations.
DC Distribution Panels: Used in settings that require direct current, like solar installations.
MCC Bucket: Comprises of a shell that plugs into a Motor Control Center (MCC) containing various electrical components to distribute power or control motors.
Rack Mount Power Distribution Units: Specialized PDUs for data centers.
Weatherproof Enclosures: Designed to withstand the elements for outdoor installations.
Motor Control Centers (MCC): Designed to centralize motor controls.
Variable Frequency Drive (VFD) Panels: Used to control the speed and torque of a connected motor.
Pump Control Panels: Specially designed panels to operate and control pumping systems.
Boiler Control Panels: Used for controlling and monitoring boiler systems.
PLC (Programmable Logic Controller) Panels: Control machinery using pre-programmed logic sequences.
Temperature Control Panels: Regulate temperature in various applications.
HMI (Human Machine Interface) Panels: Incorporate interface screens to allow user interactions with machine processes.
Generator Control Panels: Control and monitor generators.
Flame Control Panels: Manage and monitor burners and flame systems.
Refrigeration Control Panels: Control cooling and refrigeration systems.
Batching Plant Control Panels: Used in concrete mixing and other batching plants.
Lighting Control Panels: Manage lighting systems, often with automation features.
HVAC Control Panels: For heating, ventilation, and air conditioning systems.
Irrigation Control Panels: Control water distribution in agricultural settings.
Wastewater Treatment Control Panels: Control and monitor wastewater treatment processes.
Conveyor System Control Panels: Manage conveyor belt systems in industries.
Compressor Control Panels: Control compressors, particularly in industries.
Solar Power Control Panels: Manage the distribution and storage of solar energy.
Fire Alarm Control Panels: Centralize fire alarm system controls.
Fan Control Panels: Regulate industrial fans and exhaust systems.
Explosion Proof Panels: These are panels used in hazardous location areas to distribute power to various locations of a facility.
The type of electric panel selected largely depends on the specific needs of the application, whether it's residential, commercial, or industrial. It's crucial to ensure that the electric panel aligns with the electrical demand of the site and adheres to all safety standards. Always consult with a professional when making a decision about which panel is right for your needs.
Explore Our Offerings
To get a more detailed overview of our products and services, visit our official website at Spike Electric Controls. From product details to customer testimonials, you'll find everything you need to make an informed decision.
Wrapping Up
In your quest to find "electrical panel manufacturers near me," we hope Spike Electric Controls becomes your primary choice. Our commitment to quality, safety, and customer satisfaction remains unparalleled in the industry. Reach out to us today and discover the Spike Electric Controls difference.
Written by: Cole Attaway
Cole Attaway is the founder and CEO of Spike Electric Controls. Spike's mission is to improve the accessibility and delivery of industrial electrical gear for clients nationwide. Spike solutions result in reduced unplanned downtime, less overtime, and greater operational efficiencies.
The highest quality at the quickest speed.
Spike can deliver the same name-brand electrical gear in a fraction of the time.